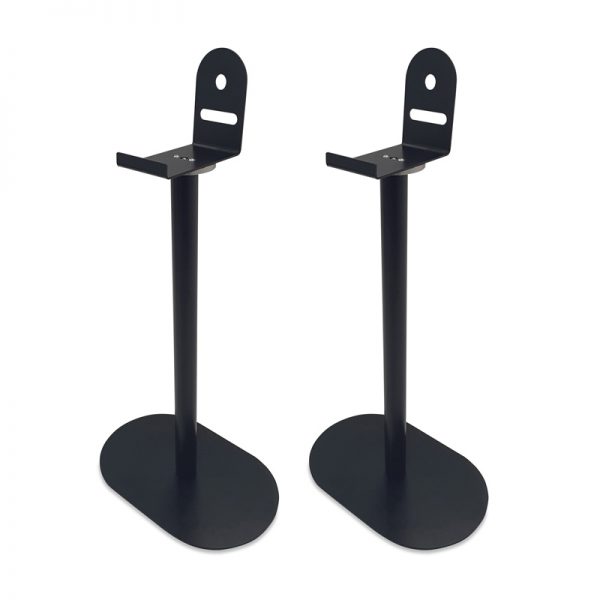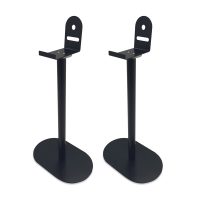 SKU: AKVFSS5B2
AKVFSS5B2: Sonos FIVE floor Stand – Pair Black
Designed for SONOS FIVE also fits gen 1 Play:5.
Improve sound quality, reduce audio reflection from surfaces and position speaker at optimal listening height.
Secure speaker in Portrait or Landscape orientation for the look you desire.
No clashes, all cable ports and buttons remain easily accessible.
Hide cables through the upright tube.
Stable, wide base with adjustable feet for levelling and sound damping.
Available in black or white, to elegantly match your Sonos speaker.
Easy 5 minute set up, all parts and clear instructions supplied.
Description

Designed and manufactured in the UK to specifically fit the SONOS FIVE and gen 1 Play:5 all cable ports and buttons remain easily accessible when in use.

Available in both Black and White, the AVF floor stands not only allow you to secure your speakers in Portrait or Landscape orientation but also improve sound quality by raising your speakers from surfaces and placing them at optimal listening height.

Both strong and stable they are extremely easy to set up and feature a wide base with adjustable feet for levelling and sound dampening, the upright tube is designed for the power cable to run though creating a neat and uncluttered finish.

Innovative product designs

Unrivalled customer support

Backed by over 40 years experience